HOW YOU CAN HELP
Hope is the companion of power and the mother of success, for those of us who hope strongest have within us the gift of miracles.
Sometimes it seems like there is a rising tide of apathy and we as individuals are powerless to stop it. This is not true there are so many things we can do, little things that aren't difficult or overwhelming, but send a powerful message nonetheless.
CITIZEN SCIENCE WHITE SHARK PHOTO-IDENTIFICATION PROJECT
We are extremely proud to have been asked to feature the New Zealand Great White Sharks project. The project, established on NatureWatch NZ (http://naturewatch.org.nz/home) by Clinton Duffy, aims to build and share information on the distribution, habitat use and movements of white sharks in New Zealand waters, and ultimately to assist monitoring of the conservation status of New Zealand's white population.
NatureWatch NZ uses the iNaturalist platform. iNaturalist was established by the California Academy of Sciences to allow citizen scientists of all ages to contribute directly to biodiversity science. Its free to join and allows you to assign varying levels of copyright to your observations and imagery. Posting observations are reasonably straightforward, and help is provided by a global team of curators and other NatureWatch NZ/iNaturalist members.
To be successful the New Zealand great white sharks project needs to grow significantly. If you have taken images of white sharks anywhere in New Zealand waters, alive or dead, from above or below the surface, please consider posting them on NatureWatch NZ. The best way to do this is to treat each shark seen on a given day as a separate observation. Uploading multiple images at once creates multiple observations which are fine if each image is a different shark. The best way to post multiple images of the same shark is to upload one at first, then open the observation and click add more photos. At that point, you can upload multiple images at once.
Clinton reviews images posted on NatureWatch NZ and iNaturalist regularly and provides feedback on the identification of individual sharks and their sighting history. Advice on the types of images used for individual photo-identification is provided in the project description.
New Zealand great white sharks http://naturewatch.org.nz/projects/new-zealand-great-white-sharks
THE KILLING MUST STOP
The following images were reportedly taken on a beach in Guinjata , Mozambique in 2013. On January 28th, a dive instructor in Guinjata, Mozambique, took the following photos. Local fisherman caught a 2.5 meter (8 foot) white shark, Carcharodon carcharias, using a gill net in the Inhambane region. Once the fins were removed, the remainder of the body was brought to the village for consumption. This is the second white shark killed on this beach since last week. Fins from the shark were reportedlysold to men of Asian descent on the beach. One of these fins contained a research tag.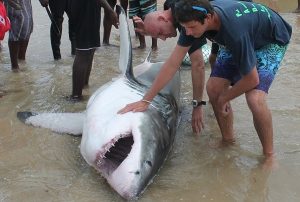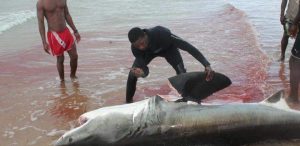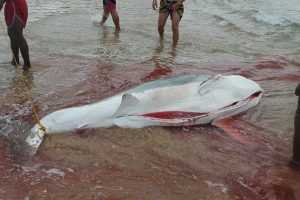 The only animals that need sharks fins are sharks.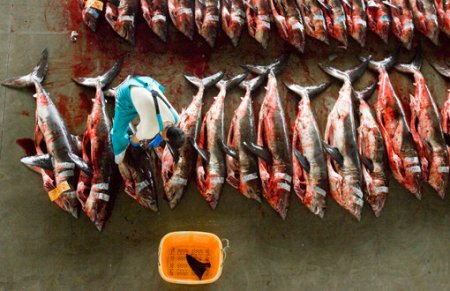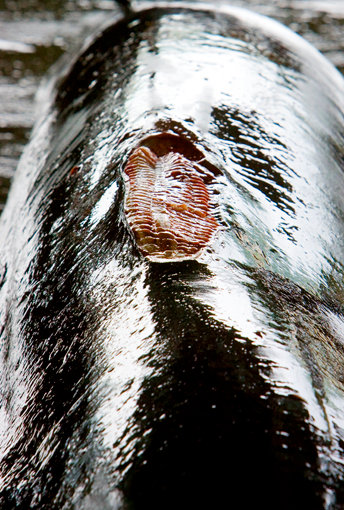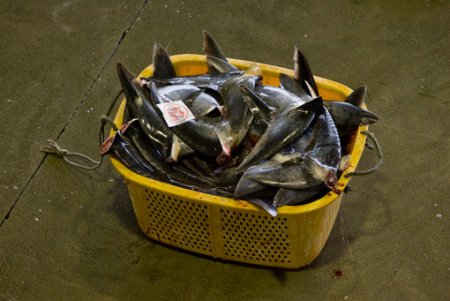 Below is a list of companies, restaurants, suppliers and other organisations who sell, purchase, and/or distribute shark products. By boycotting these places and their products, we can have a positive effect by applying public pressure. Sometimes a silent gesture can create the biggest impact.
Shark Fin Dealers: Auckland area
Grand Harbour Chinese Restaurant
(Viaduct)
Enjoy Inn Chinese Restaurant
(Grt South Rd, Greenlane)
Dragon Boat Chinese Restaurant
(Elliot St, Auckland Central)
KK Malaysian Restaurant
(Robert St, Ellerslie)
Sunshine Chinese Restaurant
(Viaduct)
Jolin Shanghai Restaurant
(Dominion Rd, Mt Eden)
Grand Park Chinese Seafood Restaurant
(Alexandra Park, Epsom)
Dynasty Chinese Restaurant
(Wakefield St, Auckland Central)
Hees Garden Seafood Restaurant
(Mt Eden Rd, Balmoral)
China Restaurant & Bar
(Beach Rd, Auckland Central)
Pearl Garden
(Teed St, Newmarket)
New Orient Restaurant
(Strand Arcade, Auckland Central)
Nutralife
(health and wellbeing supplement supplier throughout New Zealand and Australia)
This list is not exhaustive. When you go into a restaurant, have a look at their menus if they serve it, dont eat there. If it is a supplement supplier, look at the ingredients/products that they sell. If they offer shark products, dont purchase their products.
White Sharks are not immune to the finning industry. The slaughter must stop before its too late