All profits go to ongoing White Shark Conserveration, Research and Education projects in New Zealand
White Shark Conservation Trust Signature Cap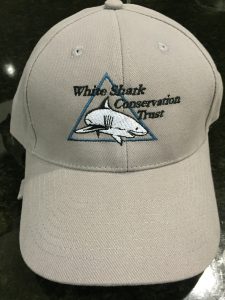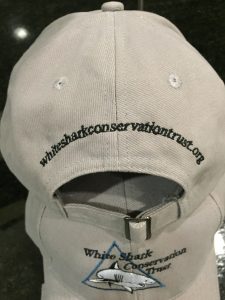 Heavy twill grey cotton cap with logo. Adjustable strap and buckle. One size fits all.

NZ$20.00 each plus packing and postage.
Laser Engraved Water Bottle
"Be The Difference"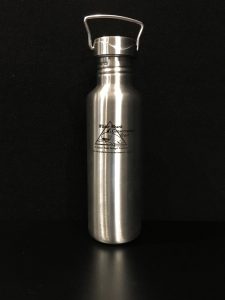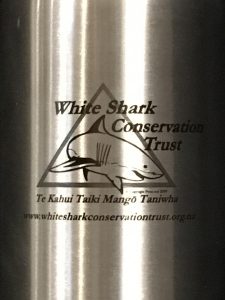 Bottle Features:
800ml
Solid food-grade stainless steel (304)
Matching stainless steel screw-down lid
Eco-Friendly
Reusable for years upon years
Safe and non-leaching
BPA free (bisphenol-A)
Solid food-grade stainless steel (304)
Super hygenic and clean
2 Year warranty against faulty manufacturing
NZ$25.00 each plus packing and postage.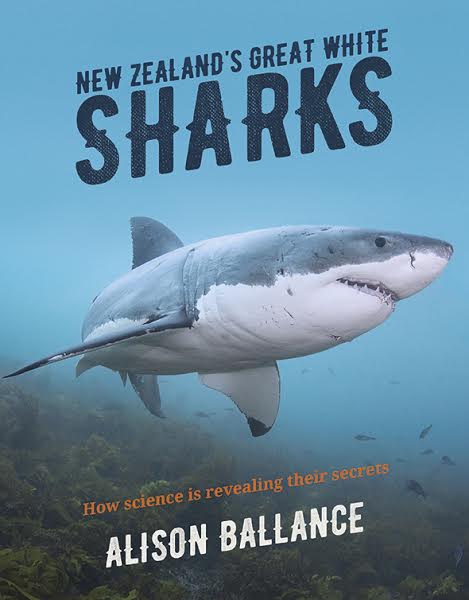 Join shark scientists as they track New Zealands great white sharks in a science adventure book aimed at intermediate-age children and young adults.
Great white sharks are one of the worlds most impressive and familiar predators but until recently we knew surprisingly little about them. This book changes all that, opening a window into the amazing world of New Zealands great whites.
Join Kiwi shark scientists Malcolm Francis and Clinton Duffy as they track great white sharks from the cool waters of southern New Zealand to the warm waters of the Great Barrier Reef and the tropical Pacific. Discover how electronic tags have revolutionised the study of great whites, revealing that these mighty ocean predators are international travellers that dive to depths of more than a kilometer as they journey to and from shark hotspots at Stewart Island and the Chatham Islands. Visit Australias shark nurseries, meet the Stewart Island shark gang and join the teenage great white sharks, Nicholas Cage and Pip, on their travels.
Award-winning natural history writer and broadcaster Alison Ballance has been following the New Zealand great white shark project for the last decade. She takes readers out on a research boat to experience first-hand the thrill of encountering and tagging a great white shark, follows the excitement and frustration of tracking their movements around the southwest Pacific, and uses science to paint a portrait of great white sharks as youve never understood them before. Find out what pieces of the great white shark puzzle have been solved, and what questions remain unanswered, in a science adventure book for young adults and anyone with an interest in sharks and the sea.
MORE MERCHANDISE TO COME.